What an incredible day!! Early this morning, Karl and I headed up to Lake Pleasant for a 24 hour sail boat adventure. He rented the 25 foot Catalina. We stopped at the grocery store to get some food and supplies and arrived at the lake around 9:45 and were on the boat and heading out of the dock by 11am. The winds were great and I learned a bunch about sailing. There was always something to do and I was very much ok with helping out. I learned how to watch the sails and see how they are behaving in order to determine how to set them. At times, we were heading for a particular course and had to adjust the sails to meet the wind. Other times, we were just sailing around, finding the good wind and the good direction of sail and gaining speed. We had a couple of opportunities to swim in the lake and cool off and we both got some sun in our skin.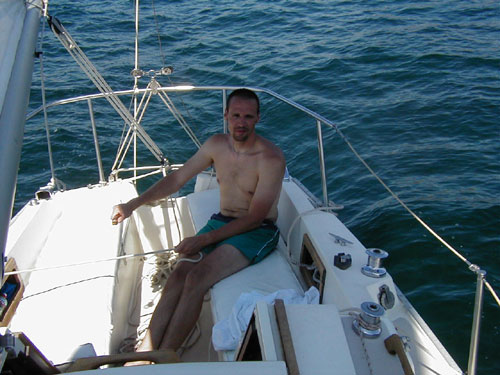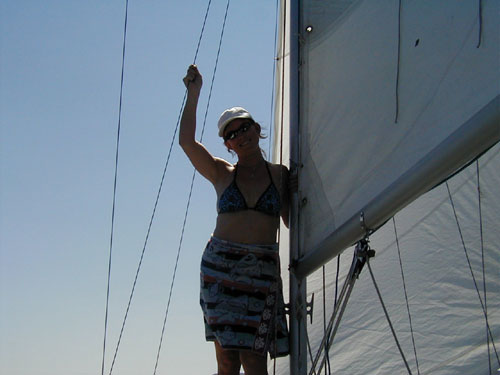 The day was perfect and the wind was strong, so it was a great day for sailing.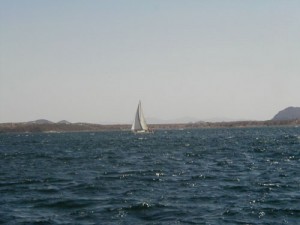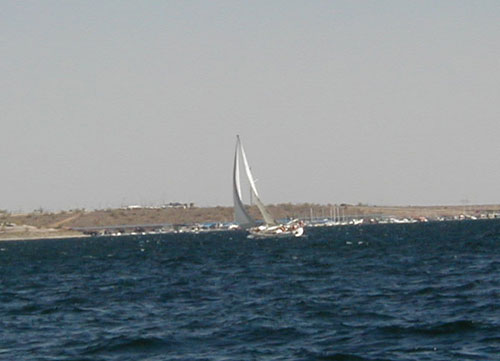 Around 6pm, we headed back to the dock. The wind was so strong then and the sails were just flapping. Karl got up there to drop the sails and I had to steer into the wind. I found this to be more challenging than I thought and I needed to hold onto the boom because the wind was taking it back and forth while Karl was trying to get the sails down. After all of that, we were both ready for a drink, so we pulled into the dock and tied up the boat and went up to the bar.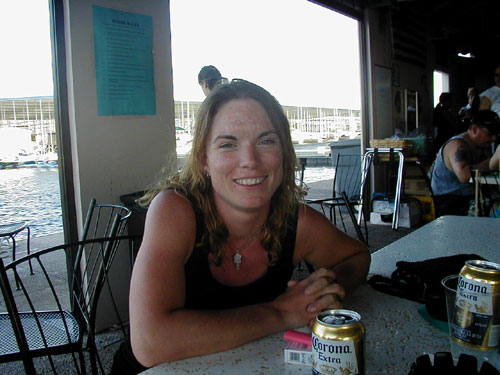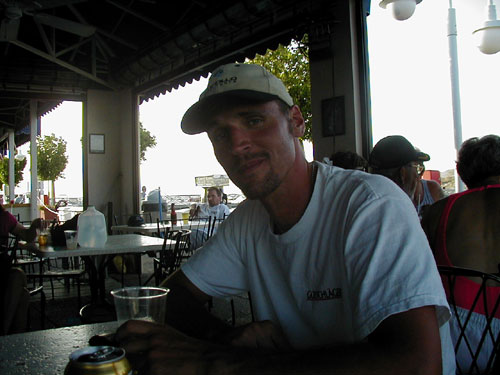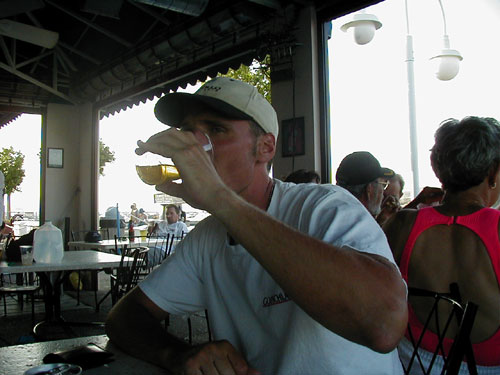 After a couple beers, we went back to the boat to have supper. I grilled up some portabella mushrooms in garlic and butter and Karl made some chicken stew. It was all very yummy. Our boat was docked in a perfect spot for the sunset. Wow! It was truly amazing!!!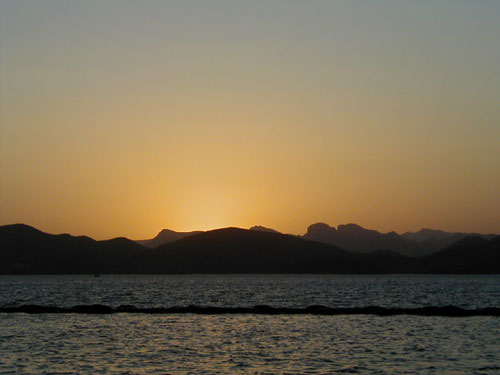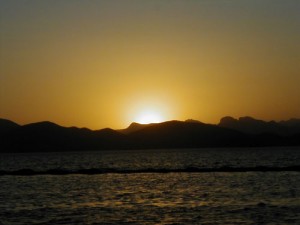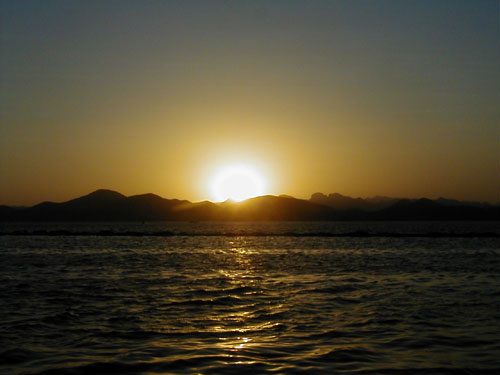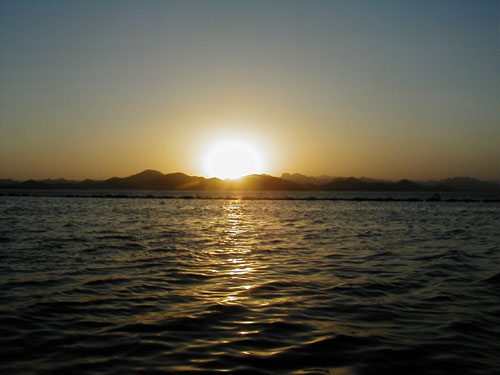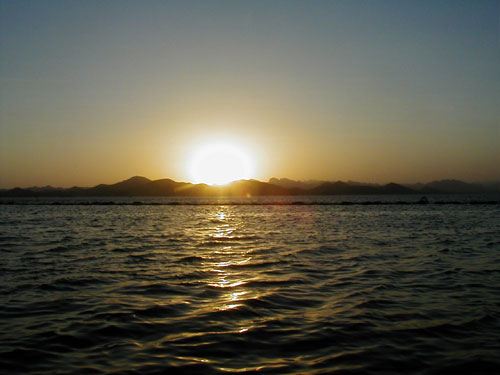 After being in the sun all day, it was time to kick back. We ended up falling asleep on the boat deck and woke up sometime around 11pm. Then went for a walk and came back to the boat for some giggles and kiwi.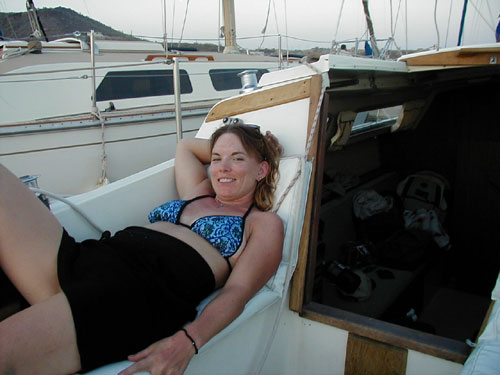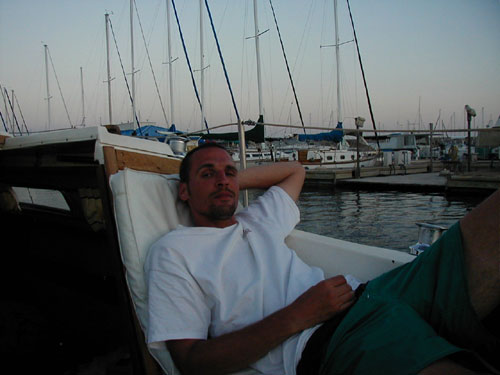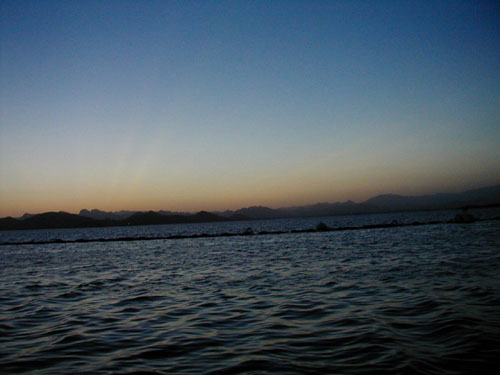 I think I fell asleep here around 3:30am or so. This is the bed. It was actually quite comfortable. Laying here, falling asleep to the sounds of water swishing and the boat swaying and birds and ducks and geese and all the sounds of the water, was just wonderful and very tranquil. I need to do this more often. I haven't been this relaxed in a long time.